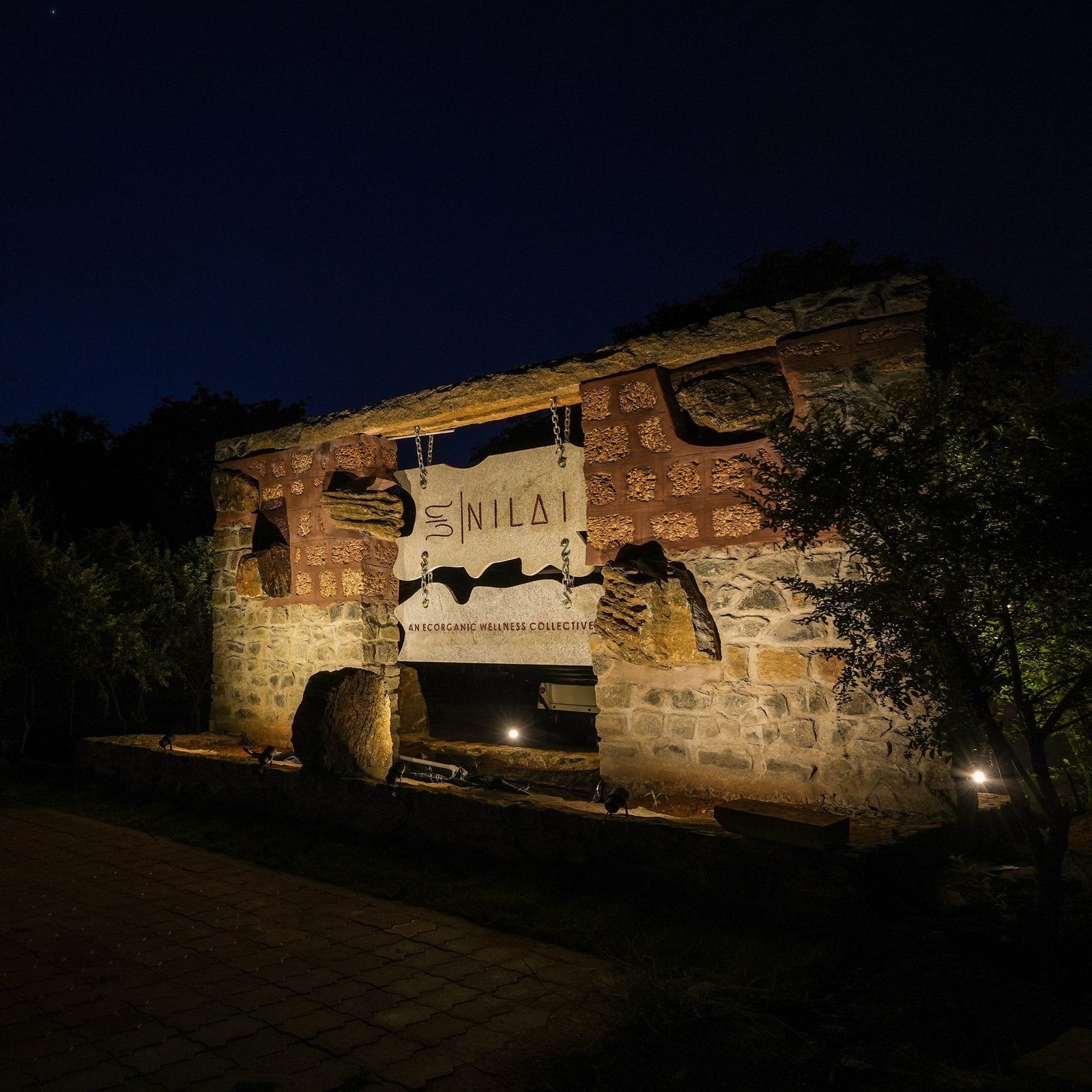 Individual inner balance is the innate integral unit of universal stability and that's our motto – to help you achieve the stillest state of existence and bring out the fullest potential from within.
At NILAI, we adopt a multidisciplinary approach imbibing proven concepts of various streams of medicine in the likes of Ayurveda, Allopathy, Naturopathy and Traditional Medicine to provide a curated niche holistic wellness experience.
Through this multidisciplinary approach, we aim to provide a comprehensive and integrative wellness experience that addresses the root causes of health issues and promotes long-term well-being. Our goal is to empower individuals to achieve optimal health by embracing a holistic approach that combines the best of different medical traditions, thereby offering a unique and effective path to wellness.
a scenic expanse
NILAI'S TERRAIN
The well kept wisdom of the bygone era, has provided us with hints of everything that we ought to equip ourselves with to attain optimum function and obvious serenity. For every entity to function at its maximum, there needs to be a balance. The fulcrum of the balance of our beings are encrusted within the 7 focal points of the human body – the chakras.
Nilai has 7 strategically planned and constructed blocks spread across 9 acres and each block signifies a chakra of the human form.
They are named, themed and adorned to accomplish the significance of each chakra and to channel the energy flow from the universal stream and align it within our peaceful abode
Sprawled as a Serenade of Sanctity
01
Prabanjam
பிரபஞ்சம் (Prabanjam - the universe / the crown chakra) - (2 Suite rooms & 2 Premium rooms)

02
Tharagai
தாரகை - (Tharagai - light / the third eye chakra) - (4 Suite & 4 Premium rooms)
03
Vaan
வான் - (Vaan - the sky / the throat chakra) - (2 Suite & 2 Premium rooms )

04
Thendral
தென்றல் - (Thendral - Air / the heart chakra) - (Community hall, Special therapy room and the pool)
05
Thanal
தணல் - (Thanal - Fire / the solar plexus chakra) - (Kitchen and Dining)
06
Aazhi
ஆழி - (Aazhi - the Sea / Sacral chakra) - (The main therapy and Consultation block)

07
Bhoomi
பூமி - (Bhoomi - the earth / the root chakra) - (4 Suite & 4 Premium rooms)

Balance is not something you find, it's something you create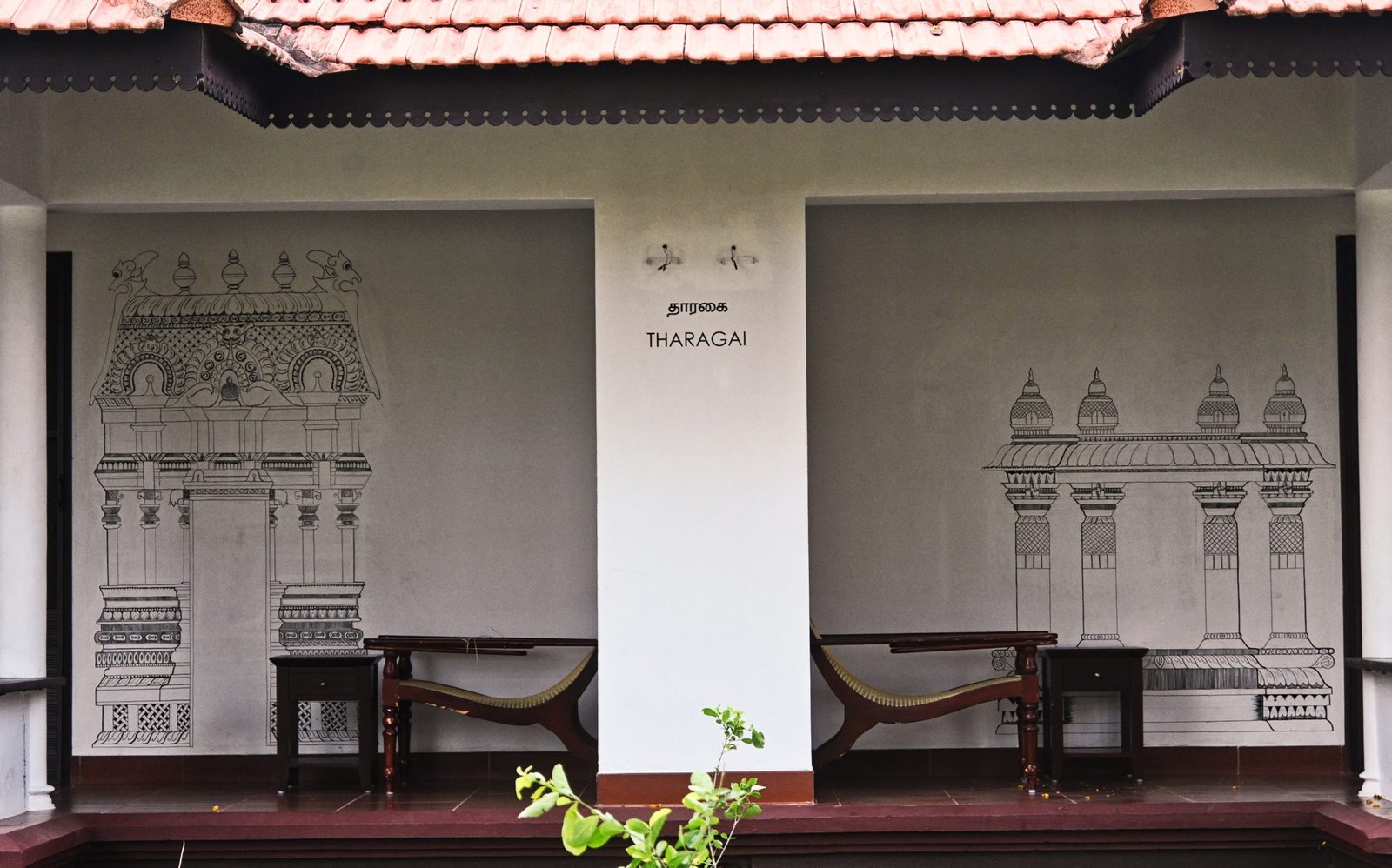 PAUSE - நிதானம்
Room details
"Nothing has been as effective as a rightly timed pause "
We, at Nilai, are here to provide the right reasons to pause and help you make the most of it. In today's hustle and bustle, when time is regarded as precious as gold, we pledge to make your time with us valuable every second.
Nilai encompasses a collection of Air-conditioned 12 premium and 13 luxury suites, each designed in a unique spiritual theme to provide you the much needed blissful pause your mind and body requires. The suites have a bigger space and a built in kitchenette.
These humble, elemental yet intricate spaces would help you transcend to a plane above the mundane chaos.
13 Suite rooms – Eco Friendly & Earthen rooms with  AC, TV, WiFi, Kitchenette, Fridge, Common Courtyard measuring 650 Sq Ft.
12 Premium rooms –Eco Friendly & Earthen rooms with  AC, TV, WiFi, Kitchenette, Common Courtyard measuring 350 Sq Ft.